Your Quick-Start Guide To Easily Create a Capsule Wardrobe
As spending more time at home has become essential these days, we've realized that we tend to wear the same clothes over and over again (we're looking at you, black leggings). While we love the eco-conscious aspect to this, it's made us even more aware of how important a capsule wardrobe is in our everyday lives. 
What's a capsule wardrobe, you ask? 
Susie Faux, owner of a London-based boutique called Wardrobe, defined it best 40 years ago as a collection of timeless, essential items. To this day, the idea of a streamlined wardrobe of interchangeable, high-quality clothes is still in style. 
Imagine a closet full of items that make it easy to get dressed in the morning, never feeling you have "nothing to wear" again, and saving money on frivolous clothes you'll only wear once because you already have outfits that go well together. Feel that relaxed, de-stressed feeling already? That's the beauty of a capsule wardrobe, ladies. 

Here is your quick-start guide to easily create and build your own! 
1. Clean out the dang closet!
We know, we know, the old "clean out the closet" chore can seem daunting. Luckily, we've already created a Closet Cleanout series (part 1, part 2, part 3) for your organizing pleasure. In essence, simply categorize your clothes into keep, maybe, repurpose, and the ever important sell/donate piles. This will help you take into account which pieces you truly wear the most and which to streamline.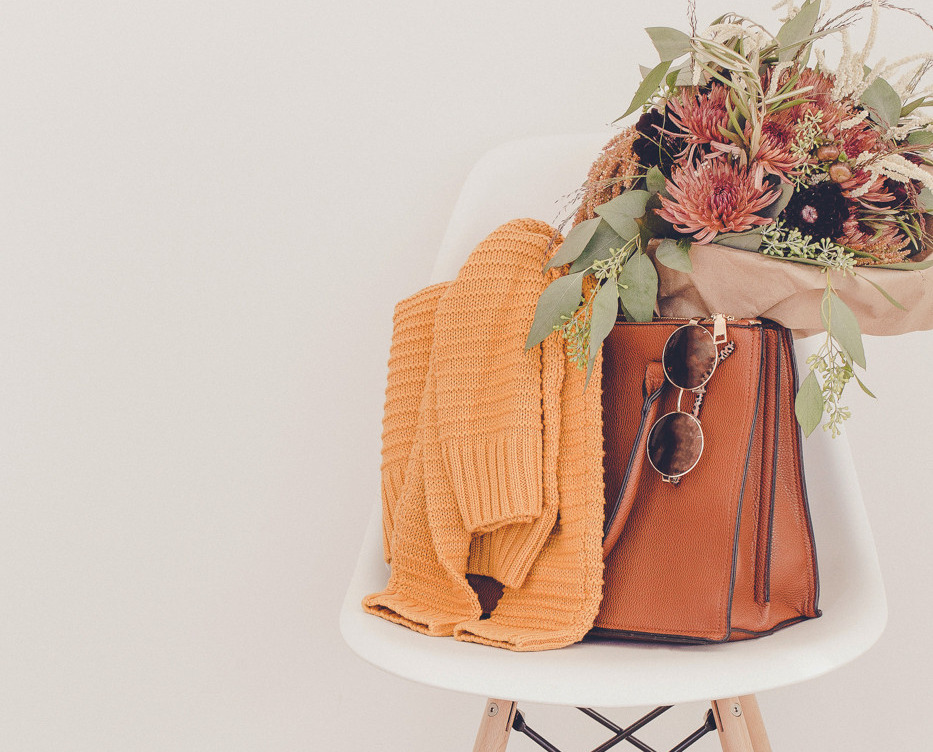 2. Define your style and the colors you tend to wear the most. 
After looking through your keep pile, take inventory of what colors and styles you naturally gravitate towards. This will automatically help you take stock of what you already like and note the common themes as you build your capsule wardrobe. 

Ask these questions to help you get started: 
Do the clothes you have lean towards a certain style, like bohemian or minimal?

Are there certain color palettes or patterns that you wear the most, like black, earth tones, bright colors, or florals?

Do you have multiple versions of certain items, like distressed jeans or blouses?

Do you have certain outfits that you're drawn to, like a t-shirt and jeans or a printed dress and denim jacket?
3. Know your body shape. 
Having clothes that you know fit you and work well with your body type is essential to a capsule wardrobe. You'll never have to second guess which outfit to wear when you know it's already a favorite and know which styles best flatter your body.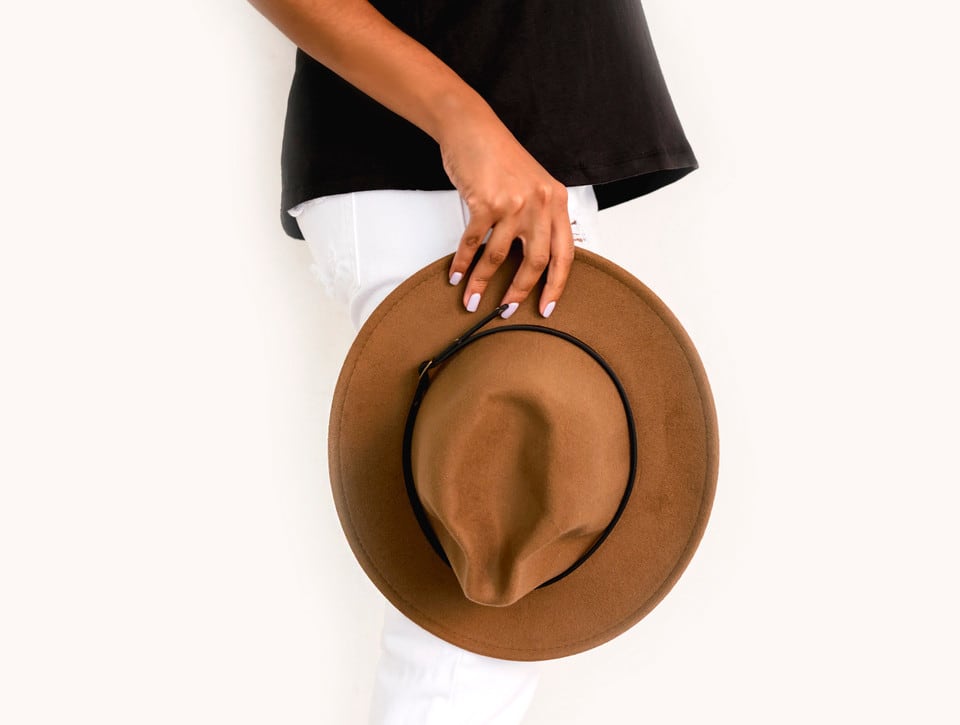 4. Keep your lifestyle in mind.
Do you tend to dress up for work and events often? Or depend on more minimal clothing to go out and about? Take into account how you spend your time compared to the clothes you currently own.

Shopping with your lifestyle in mind will enable you to get the most out of your closet and enjoy getting dressed more. 
5. List out what you have vs. what you need.
Here comes the fun part. Once you have an idea of your style and have sold or donated clothes to make space in your closet, you can now thoughtfully shop around for the clothes you need to complete your capsule wardrobe. List out the pieces you think will benefit your lifestyle and complement the clothes you already have to build off. 

You can even download and follow our conscious shopping checklist before purchasing an item!
6. Build outfit cards. 
Outfit cards consist of different pieces that make up an outfit so you can refer back to when you don't know what to wear. This can be as simple as a photo of all the pieces together and can live on your own Pinterest board for easy reference. 

Create your outfit cards based on your lifestyle or in whichever way that makes sense to you.  See if there's anything missing from the outfit cards you've put together, like a denim jacket that would perfectly complete multiple outfits.

Don't forget to accessorize! Often times adding a fun accessory can completely change up a look.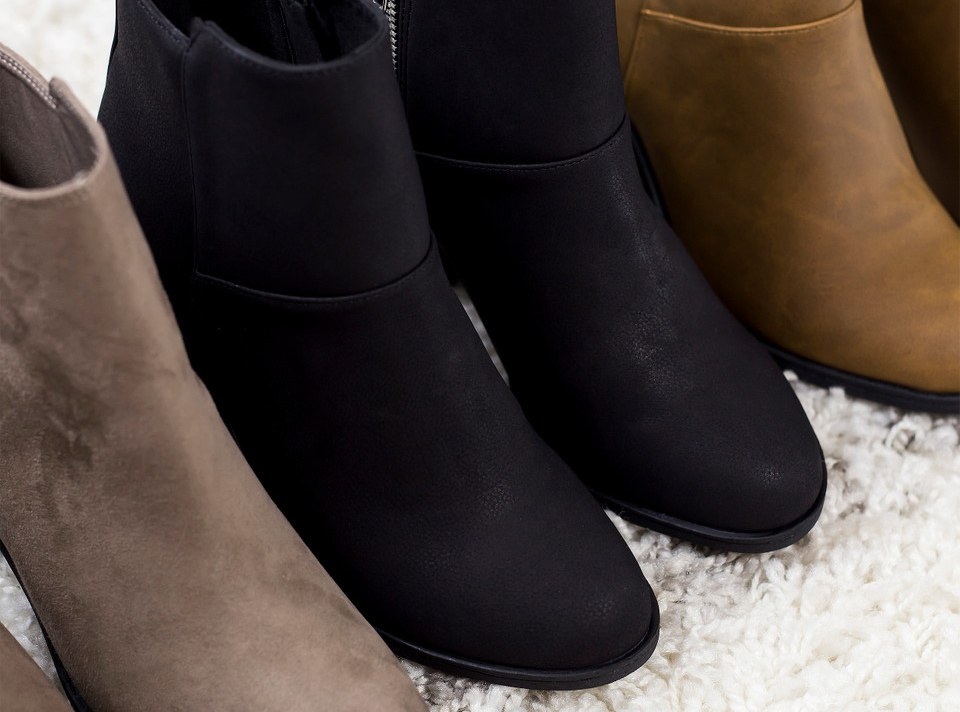 7. Organize!
Now that you have your capsule wardrobe built and ready to roll, organize that baby! 
Half the battle of getting dressed in the morning is just being able to see everything you have in your closet to create an outfit. If your closet is unorganized or cluttered, you may have all the building blocks of a great outfit right in front of you, but you won't be able to identify them. By organizing your closet, you can take the stress out of getting dressed and instead feel relaxed and even excited when you go to put on something to wear. 


We like to organize by color, season, and style! You can check out our
blog post
on how to organize your closet for more pro tips. 


At the end of the day, a capsule wardrobe helps you hone in on your personal style in an effortless way. By taking baby steps to declutter your closet, getting rid of the pieces that you only wear on a one-off basis, and filling in the gaps here and there, you won't feel overwhelmed in doing so. 


The end result of a capsule wardrobe is simple: You'll be left with the perfect wardrobe for you and only you! 


P.S. - What is your wardrobe looking like these days? We'd love to share your closet inspo. Tag us on the 'gram or send us a DM. Happy capsuling!
---