The Journey (Nearly) Up to Launch
I'm a huge believer that the journey is just as important as the destination. And while the past couple of months have flown by at lightning speed as we finalized our 1st collection styles and geared up for next steps (preparing for our crowdfunding campaign), I took some time to reflect on this journey - from conception all the way up to the present. 


Here's a recap of all that's happened up to now (+ our plans as we gear up for launch): 

Pre-July 2019: 
This post summarizes our narrative and how it all started, as I started bringing this brand to life and bootstrap the business entirely. I learned as much as I could about starting a fashion line sustainably, memorized and started implementing all the steps I knew of the product development process, and started to build a community of an amazing group of petite women who desired the same thing - modern apparel made for petites who give a damn about the people and planet. 
 July 2019
: 
After conducting market research and a survey to understand petite women's pain points and the styles they really needed in their closets, I put together sketches and specs of what would become the brand's 1st collection. I revealed the premier collection styles later in this blog post. 


I also attended my first textile show in NYC where I first started talking to material suppliers - oftentimes stumbling over my words to get the info I needed. 
August 2019: 
I continued the sourcing process and reached out to and spoke with many suppliers, only to be turned down countless times (finding that I was often unable to meet their high minimums). As a baby brand that hasn't launched yet, many supply chain partners didn't take me seriously. 

But with determination and with every email I received from you guys on your pain points, your support and your hopes for this brand, I continued to spend long nights and weekends hustling hard to turn this brand into a reality, and to be taken seriously by the fashion supply chain. It took hours of studying and learning, early mornings waking up at 5am or earlier, and a ton of emails, phone calls, and follow-ups to find the suppliers and apparel developers who gave me the time of day.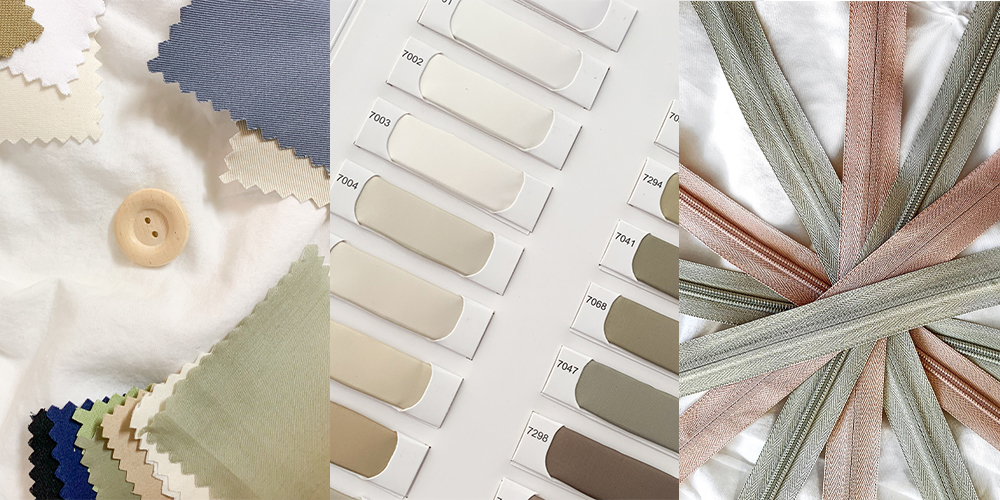 With that effort, I ended up with several huge binders full of fabrics and trims, all just to find the 3 perfect fabrics and the notions needed for the first collection. I was seeking features such as wrinkle resistance, breathability, buttery softness, all while making sure they were sustainably made. I landed on Tencel to make up the base of the 1st collection styles, and shared the benefits of it in this post (i.e., how it's more than just a sustainable fiber). 
September 2019:

I started working with a 3D apparel prototyper and used a real-life petite's body measurements to ensure that our styles would better fit a woman 5'4" and under, which I shared in our blog post here. Doing so provided 2 major pluses for us: 1) it verified that our styles would proportionately fit petites, and 2) helped to reduce our environmental footprint. 
October - November 2019:
If you're somewhat new here, you may not know that the first brand name was Unspun Narrative. And though it wasn't until June 2020 that we rebranded to Unseam the Label (revealed in this post), October 2019 was when I began my trademark search for a new brand name that'd better reflect who we are and what we're here to do. 
This was also when I started working with apparel developers to help create our initial prototypes. Through this initial experience, I faced some issues related to sample production quality (the optimal sewing machines weren't being used) and delays (with one sample-maker it took over 2 months to get the first sample made). 
December 2019 (and ongoing): 
I struck gold! I found an apparel development company that fully supported my brand's mission and upheld the same values in sustainability and ethics, and that produced durable, high-quality garments. And when you find the people who believe in you and have the capabilities you're looking for, magic happens. We started creating that magic towards the end of 2019. 
April 2020: 
 With COVID-19 hitting the U.S. hard in March and impacting our supply chain, we had to halt our style development progress. But we kept going by asking you guys to help us get started in designing our 2nd collection (and here are our most highly-requested styles from that!). We can't reveal which styles will be included just yet, but you can bet that it includes some that are on that list. 
July - August 2020
: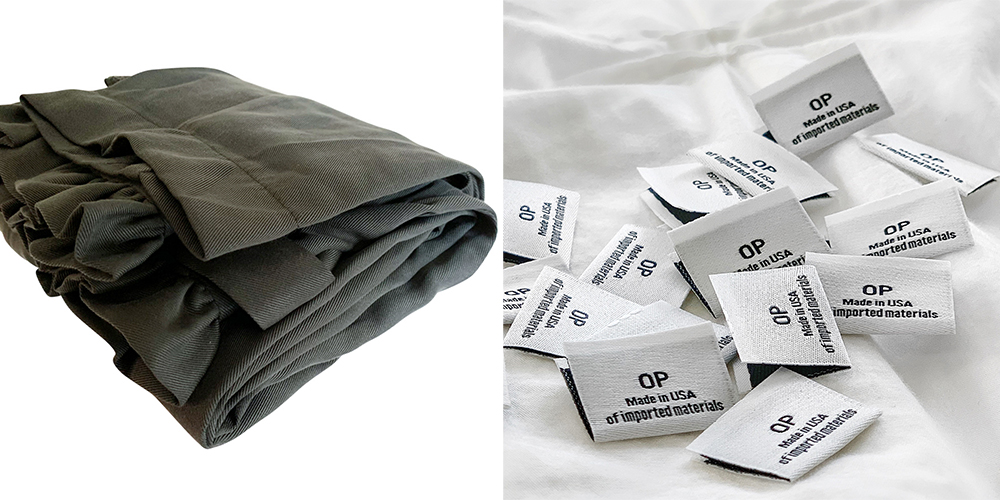 It was a long time in the making, but as the COVID-19 dust settled a bit, we were able to finalize our 1st collection styles! I recap my experience in finding the right apparel development team and what we did to perfect our pieces in this post here. It includes deets on how we went through several iterations on all of the collection pieces and how we fit tested each (on petites) for comfort, durability, and style. Each piece is made to love and last, to be one you constantly reach for in your closet to help you get effortlessly dressed in the morning. 

Close to the end of August, we had our 1st collection brand photoshoot. It was a dream come true seeing the final pieces on the models, and the photography is stunning. I can't wait to share some sneak peeks with you!

What now? (Gearing up for launch) 
Now that we're done with product development, we're focusing on the next part of our journey - finding the right production partner (one that produces quality garments and upholds ethical business practices) and preparing for a crowdfunding campaign to launch the 1st collection.  
In the next post, we'll share more info on what crowdfunding is, why we're crowdfunding for our 1st launch, and how to be the first to know and to easily pre-order when we do. 
--
All in all, I learned so much on this journey, continue to stay humbled by what I've yet to learn, and am so grateful for your support. Whether you've been here since Day 1 (when I had yet to figure what styles we were going to have in the 1st collection) or just signed up to our email list minutes ago,  thank you again for believing in me and this brand, and for joining me on this journey. You make this brand possible and help bring it to life. 
Sincerely yours, 
Diana | Founder of Unseam the Label 
P.S. - Please do let me know if there's anything else you'd love to see 'under the hood'. I share these behind-the-scenes updates first to my email list, so be sure to sign up and tune in for more updates very soon. 

---