A Special Thank You to our Founding Patrons
Heyo, this is Diana (founder of Unseam the Label) with a very special post today. This post is dedicated to our wonderful Founding Patrons!
The names listed below are those who supported us through our very first Kickstarter campaign in 2020, for the launch of this brand - they're the very first to have brought Unseam the Label to life.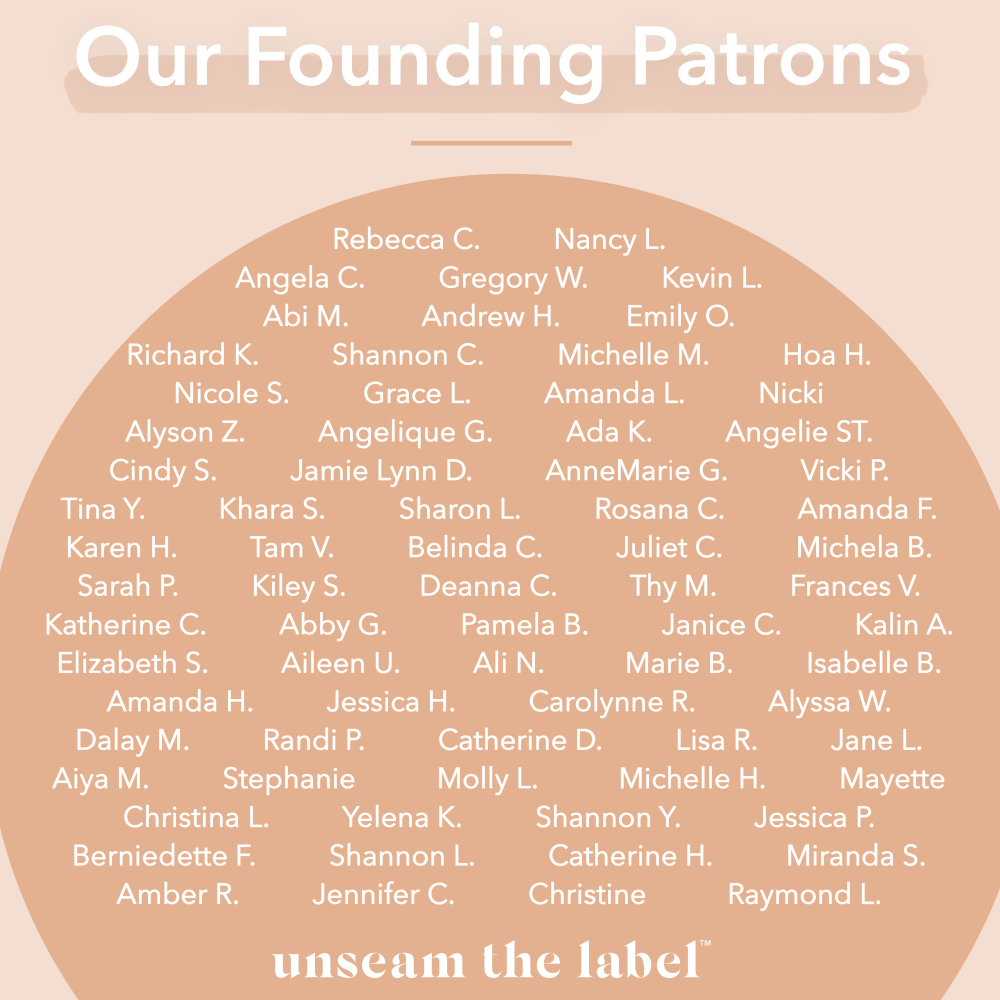 To our Founding Patrons - You got us successfully launched and funded, and I want to shout a huge thank you and give you the warmest of hugs! Thank you, from the very bottom of my heart. You believed in me and this brand. That means the world to me, and makes all the long days and nights spent on growing this brand worth it. There are no amount of words that can express my gratitude for your support.
I hope you'll continue with me on this journey, as it's only just begun. I can't wait to show you all what's in store, as we further evolve this brand to continue to serve petites near and far. Get excited, and join us for the ride.
With thanks and gratitude,
Diana | Founder of Unseam the Label™ 
---