4 Reasons Why There Aren't More Fashion Brands That Cater to Petite Sizing - And Where We Come In
Heyo, Diana here - founder and fellow petite! As a woman who's on the shorter side, I find it so troublesome to find outfits that match my frame, let alone a complete petite fashion brand to shop at. I know I'm not alone - over 54% of US women are under 5'5".
It wasn't until a petite blogger that goes by Petite Fashion Weekly broke it down for me in her past newsletter that I really understood why brands just don't cater to petite sizing. It also made me realize just how much Unseam the Label can offer the market, so it's not all so bittersweet. :) 
Let's walk through the 4 reasons why there aren't more fashion brands that cater to petite sizing.
Standard Sizing.
As we often tout at Unseam the Label, a seamstress is a petite gal's best friend. They help to make adjustments and shorten the hems, length, and sleeves. But for a taller woman, it's not easy to add extra material to make a clothing piece longer. Therefore, it's easier for brands to make clothes for "standard" frames as they see that it's "easier" for petite women to make it work on their own behalf. Sigh.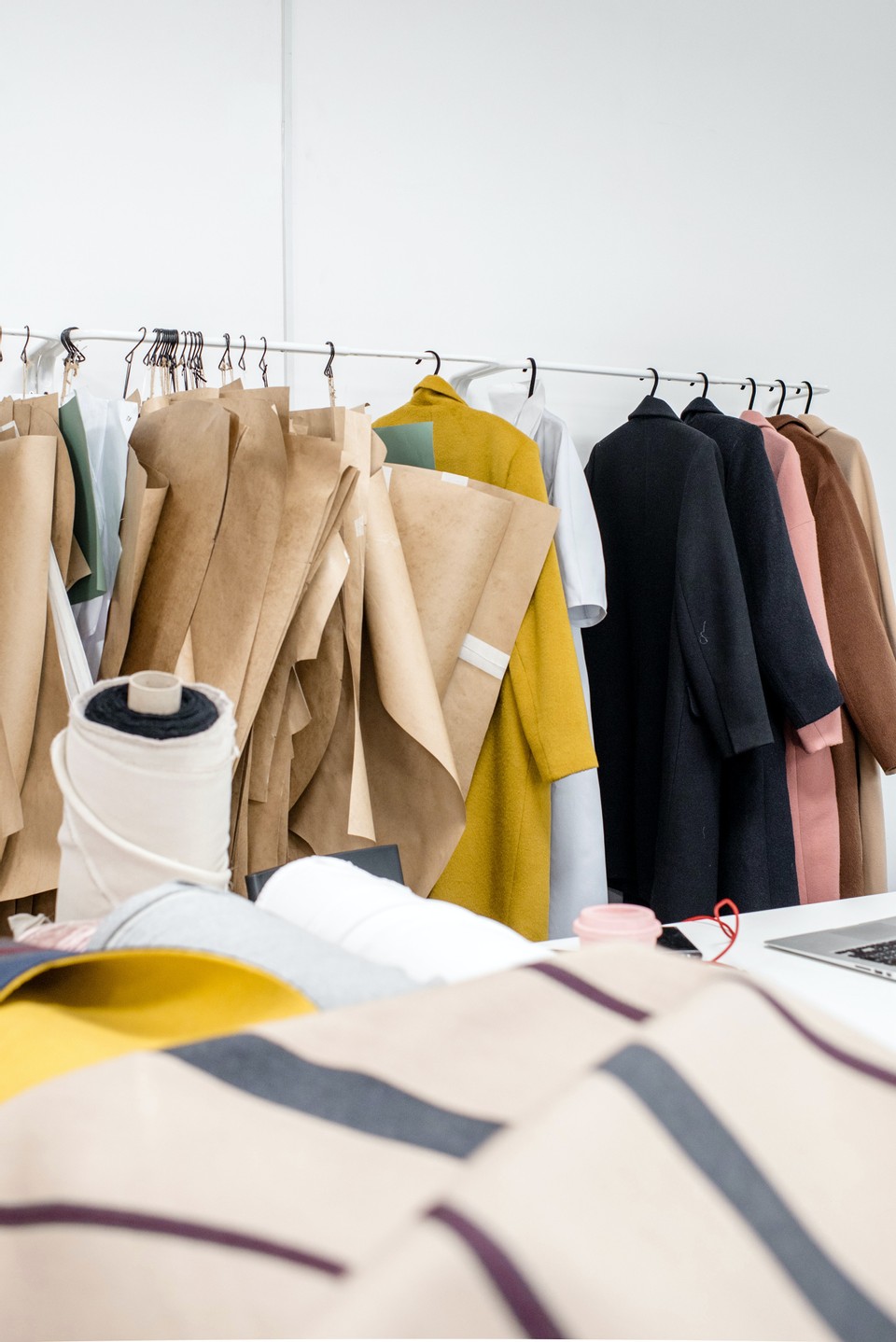 Extra Expenses. 
A wider spectrum of sizing can dramatically increase expenses. As Petite Fashion Weekly notes in a past newsletter, brands can more than triple their expenses for offering petite sizing. This entails things like needing different size grades and samples, hiring fit models of different heights for fit sessions, and having to reset equipment to cut-and-sew the larger size range. 
Added Risks.
The added risk of adding a petite line and it not being successful can be too much for many brands. According to NPD Group, total sales of petites dropped 1.2% from $6.86 billion in May 2014, compared to $6.94 billion in May 2013 - something we're still seeing today. (Meanwhile, sales of straight-size and plus-size clothing grew about 5 percent in that same time frame.)¹ 
Unfortunately, education and awareness of petite lines can be at a minimum for larger brands. If enough petite women don't buy into a petite line a brand offers, it doesn't make sense for the company to spend extra money to serve our market. 
Execution Timelines.
Any dramatic change in bigger fashion brands (like adding a petite line) also tends to take a long time to actually implement. 
Larger companies have a ton of moving parts that need to shift in order for a petite line to kick off - departments, teams, resources, vendors or factories, textiles, etc. Although a large company usually has the money and resources, the time it takes to add a petite line and actually see a payoff can take ages.
Smaller fashion brands (like us!) have smaller operations and less red tape. They're more likely to implement change quickly. However, the biggest challenge in offering petite sizing is the smaller budget and resources they may have to work with, given that they're a new or emerging brand. 
Where Unseam the Label Comes In. 
This is where we come in and add some warm fuzzies for all petite women 5'4" and under. The whole reason we started this brand is because we recognize and acknowledge the enormous gap in the fashion market for petites. We cater specifically to our petite queens simply because we are founded by one! We understand and empathize with the pain points that petite women face on a daily basis, because we face it every day ourselves. 
Petite fashion isn't an afterthought for us like larger fashion labels - it's our main goal. 
In essence, fashion brands just don't cater to petite sizing because they may not want to take on the added costs and risks. That's totally fine, because we'll gladly take it on! Unseam the Label is built for petites, and made by petites. We see this as a worthy investment, to bring conscious clothing to every petite woman's closet. 
P.S. - What do you think is the biggest reason for brands not catering to petites? We'd love to hear your feedback and thoughts on this. Feel free to reply to this email, or DM us on Insta at @unseamthelabel. 


Sources
¹ Mau, Dhani. "Why Don't More Brands Carry Petite Sizes?" Fashionista, 9 July 2014, fashionista.com/2014/07/petites.
---